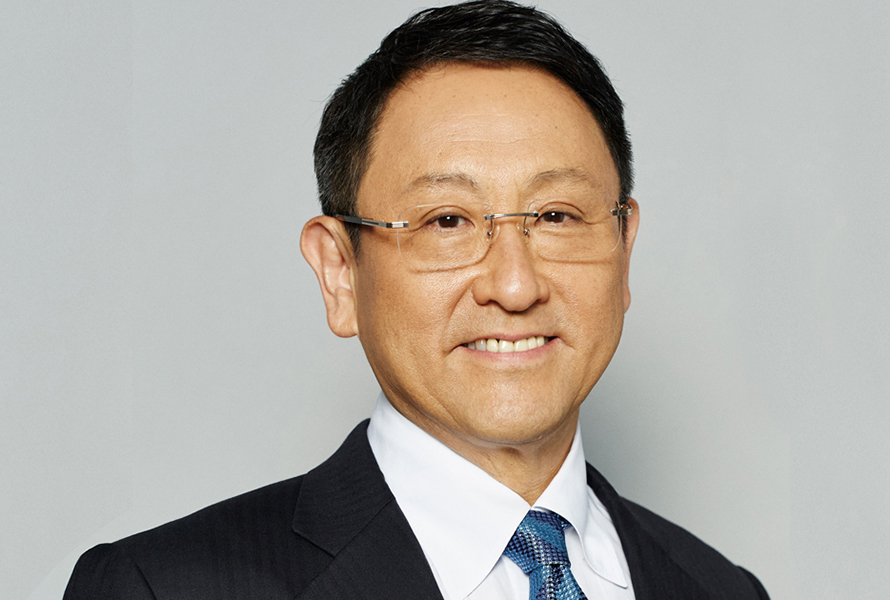 Akio Toyoda is the Chief Executive Officer and President of Toyota Motor Corporation. He is the grandson of the great Kiichiro Toyoda, the man behind the foundation of Toyota Motor Corporation. Akio has proved his worth as an able President by leading the brand to its peak despite facing challenges like the international recession, recalls on certain models sold globally and the notorious 2011 tsunami which greatly affected the industry.
A brief back ground to this outstanding man, Mr. Akio Toyoda was born on the 3rd of May 1956, in Nagoya, Japan to Shoichiro Toyoda. His Father Shoichiro was a former chairman of Toyota Motor Corporation. His parents named him Akio which means Bright, Clear, Husband, Man befitting his Japanese origin. He obtained a Bachelor's degree from Keio University and earned his MBA from Babson College in Massachusetts. Upon his return in 1982, Mr. Akio joined Toyota Motor Corporation.
As a TMC employee, Toyoda was posted in each phase of the company's operations such as marketing, production, product development, both locally and internationally. He later served as a board member and vice president at the company's joint collaboration with GM (General Motors) in 1998. The joint venture took place in California.
In 2000, he got back to his own country and was selected in the capacity as TMC Directorial Board. He took up the creation and supervision of online shopping guide, gazoo.com to name a few which was aimed at providing information on used and new vehicles. He went on to supervise domestic marketing campaigns, Toyota's operations in the US and production management. He was appointed as a Chief Executive Officer of Asia in 2001 and Sino operations center (SOC) the following year.
After two years serving as senior Managing Director, Akio attained the designation of Chief Officer for China Operations and Asia, Oceania and Middle East Operations respectively. He assumed the position of executive vice president and representative director with the responsibility of looking after Information Technology, Information Technology systems, Product Management, quality, purchasing, Nippon and overseas sales as well as foreign operations.
In 2009 Akio was appointed president of Toyota Motor Corporation propelling the company to its current global position as the world's largest automobile.
Aside from the zeal to push the company to higher heights, Mr. Akio, Toyota President of TMC is married and is the father of 2 children, a boy & a girl. He is a keen car racing enthusiast and has participated at ADAC, 24 hours, 3 times, under an assumed name- Morizo. The ADAC GT Masters is a grand toured-based auto racing series founded by the international Stéphane Ratel Organisation (SRO) and is supported by the German ADAC automotive club. Similar to an earlier ADAC GT Cup series in the 1990s, the new GT Masters run their first season in 2007. Although the series is based in Germany, selected events are also carried out in other parts of the world.
Akio has been a great manifestation of positivity and passion for vehicles in the Toyota Motor Corporation. Thanks to Akio's leadership, Toyota is once again back to the headlines by being the top automaker of the world in the year 2012, and has continued to enjoy the status as the world's leading automobile industry.
For his vast contributions, Mr. Akio Toyoda was acknowledged with the honor of "Auto car's Man of the year" in year 2012.