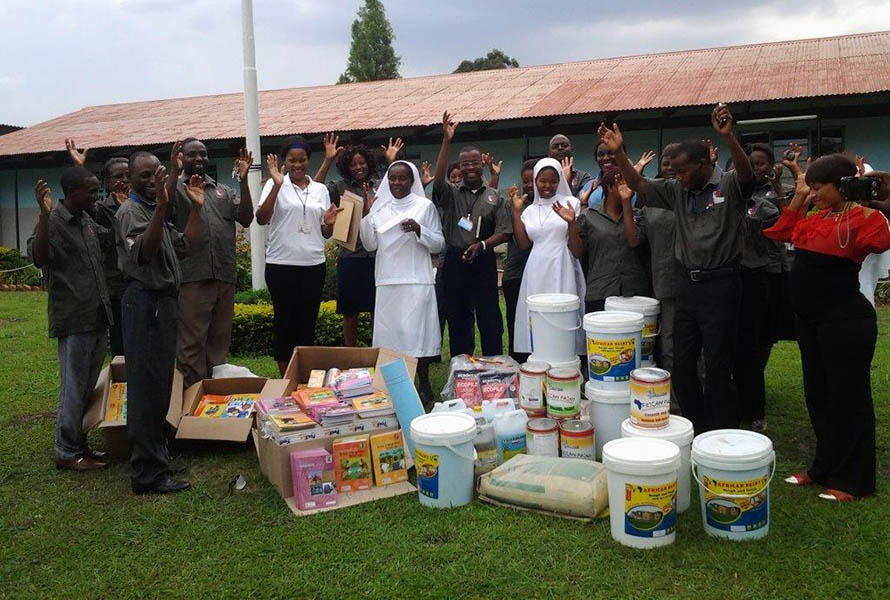 Toyota Zambia donated assorted learning materials to the School for the Deaf located on the Copperbelt.
The donation was done during the handover ceremony held at the School on Tuesday 2nd December, 2014. Also donated was paint towards the refurbishment of the School infrastructure. The donation included Books and stationery.
The school is the only one of its kind in Zambia and in the Southern region of Africa that provides education to the Deaf. It is a school solely for Deaf Children from as young as 6 years to 18 years. It offers school places for a limited number of children who are either born deaf or become deaf due to ailments such as meningitis or trauma. These children do not have any other impairment apart from being deaf. They sit for the General Certificate School Education (GCSE) 'O' Level Exam just like all other children despite their disability.
In her letter of appreciation, St. Joseph School Head teacher Sr. Kaloto Charity thanked Toyota Zambia for the support. "The School administration, faculty members and the pupils are very grateful for your kind support" the Head teacher said. Toyota Zambia Limited is hopeful that the donated materials will enhance the delivery of Quality Education and also help motivate the teachers at the School.