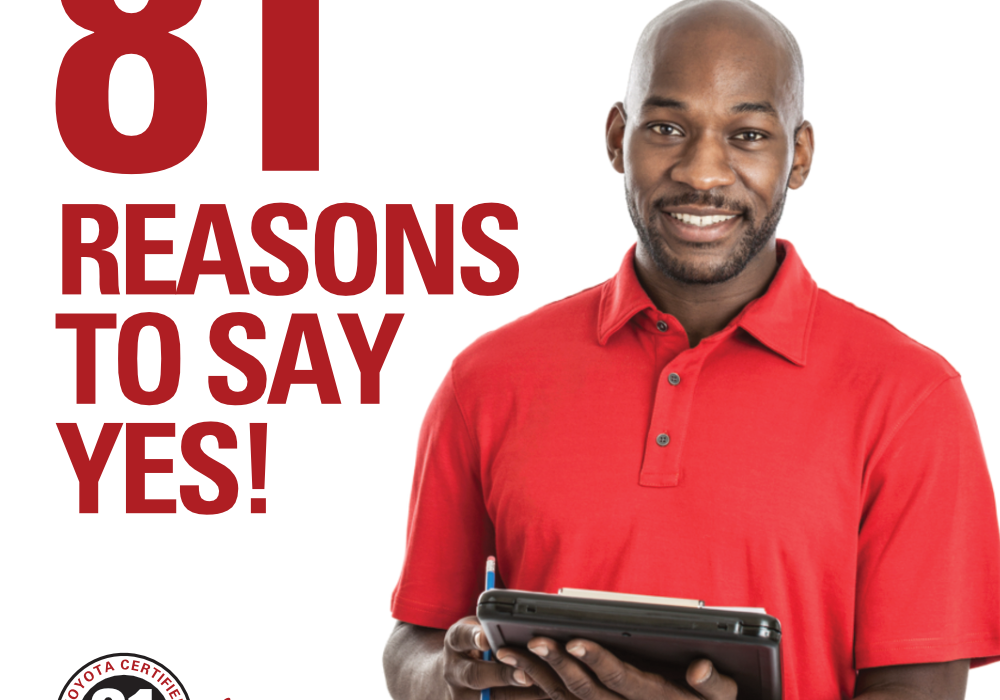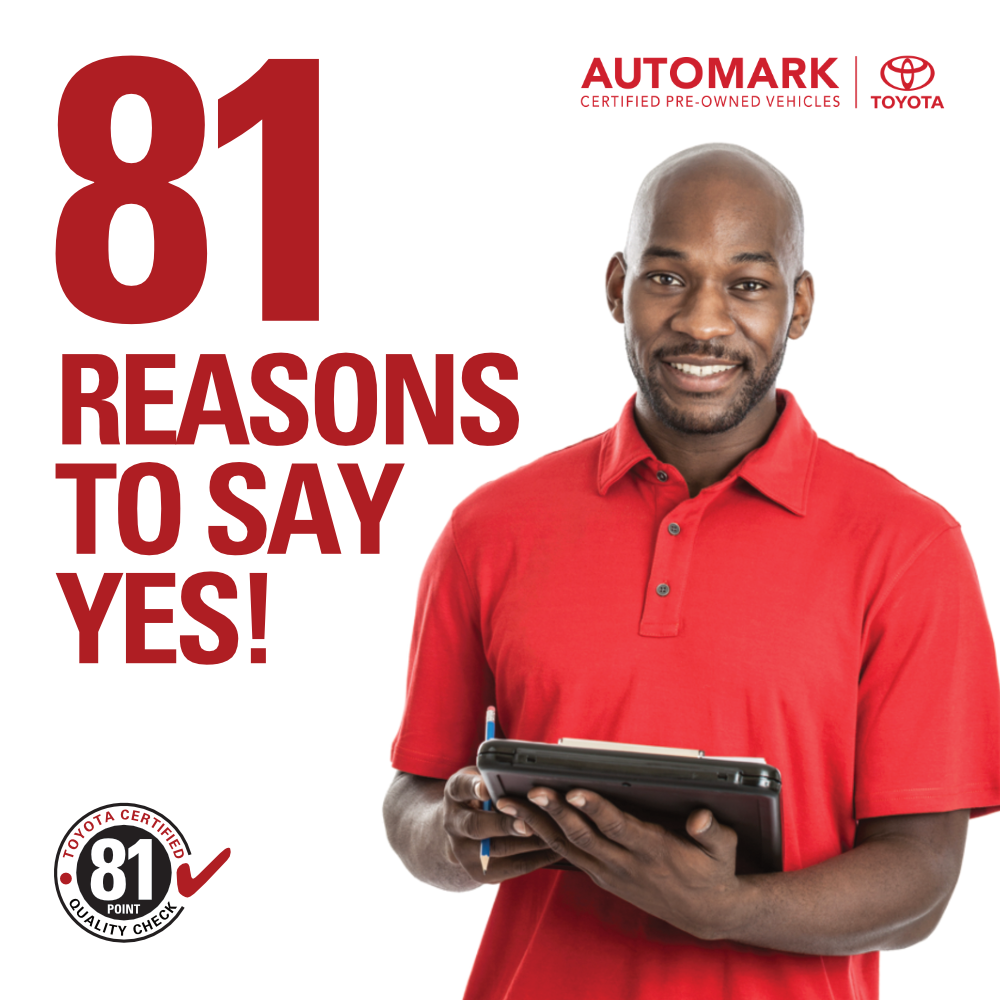 CFAO believes in developing together with the community we operate in by informing our customers how we operate. Therefore, the campaign is aimed at educating customers and stakeholders at large on secondhand cars.
Four Phased Campaign
To ensure a full understanding of the campaign from the public, we aim at empowering them with knowledge concerning risks of secondhand purchase. The kick off phase will focus on the mechanical checklist and items to look out for, such as warranty policy, auto dealer fraud and compliance issues.
Mechanical Checks
One must have a qualified mechanical professional to check the vehicle before they purchase. Vehicles bought from Automark undergo an 81-point check by Toyota certified technicians who conduct stringent quality checks on the following among others:
Electricals
Clutch component
Brake shoes
Brake pads
Brake System
Oil levels
Suspension and exhaust systems
We urge our customers not to worry but drive with a peace of mind, because with AUTOMARK your safety comers first.
Warranty
As mentioned above, Automark vehicles are second-hand cars, hence as a way of giving you protection against labour cost and replacements of certain parts, Automark provides a good 180 days of warranty or 6 months/5,000 km (whichever comes first). The warranty covers the below items:
Electrical switches and sensors
Suspension components
Engine Mechanical components
Engine colling system water pump
Transmission components
Suspension components
We would like to take this opportunity to urge our customers to take keen interest when the brief is given during the handover. In case of any fault due to negligence from any of the parts, the customer will have to take ownership.
Auto Dealer Fraud
We have witnessed the rise of Auto dealer fraud in the Auto mobile sector, where sellers do not any way disclose material facts or distort information regarding a vehicle being sold; such as stolen vehicles or not paid the right number of duties or taxes and age of the vehicle among others, which may endanger the new owner.
Compliance to Laws
In order to reduce Auto Dealer fraud and contribute to development of Zambia, the vehicles must follow all rules and procedures as stated below:
Interpol verification to confirm that it is not stolen
Physical Inspection to verify the details
Customs duty to ensure correct taxes are paid
RTSA to secure ownership
Be assured that Automark Units undergo all the above
CFAO values the community in which we operate in. Hence Automark will aim to provide not only affordable mobility but also assure customers with a peace of mind through compliance of laws, integrity, transparency, warranty and mechanical checks by qualified technicians.
We are at your service!