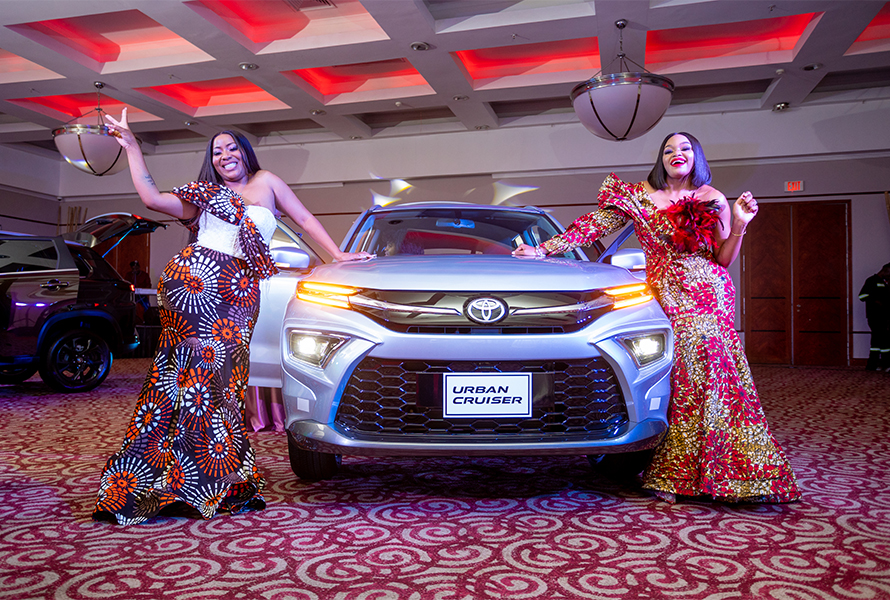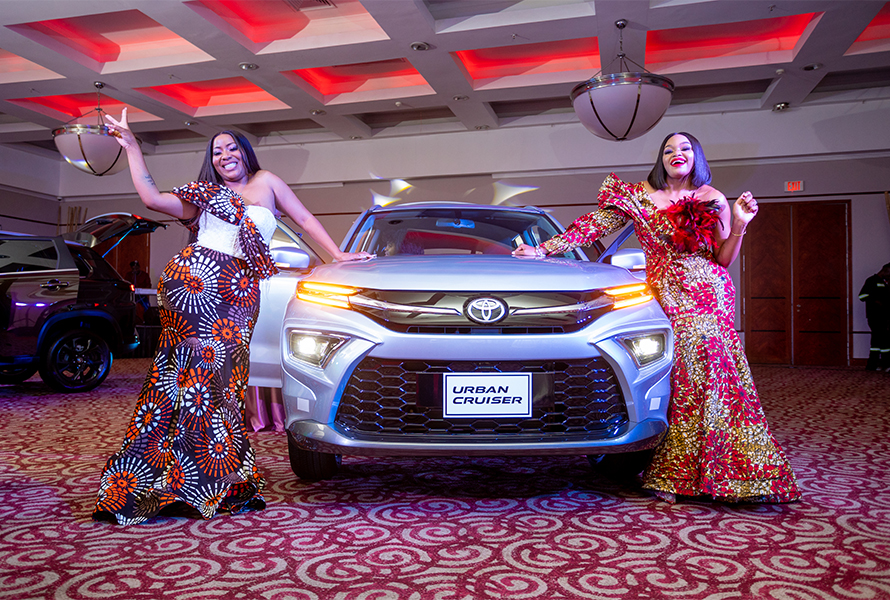 The All-New Toyota Urban Cruiser is within our midst.
Indeed, innovation is our goal, and we aim at meeting and exceeding your ever-changing needs in this competitive well-informed environment.
We are excited to announce that on the 31st of May 2023 , we launched the beautiful Urban Cruiser which is bigger and bolder with a 1.5-liter engine, ultra-instagrammable exterior design, and chrome grille with a striking 16/17-inch alloys just to mention a few. The event took place at Taj Pamodzi Hotel where our ladies showed up looking amazing during the Launch of The All-New Urban Cruiser with the theme: Your Moves, Your Rules, and had an awesome touch and feel experience.
It was indeed an exceptional event organized to appreciate women as they make their moves with their own rules. Interestingly, a red-carpet runway was laid down for our few local celebrities, who graced the event to celebrate with us courtesy of our Zambian local celebrity faydesigns
We would like to thank everyone that came through to join us and introduce the new addition to the Toyota Family.
Thank you, ladies. Your Moves, Your Rules.