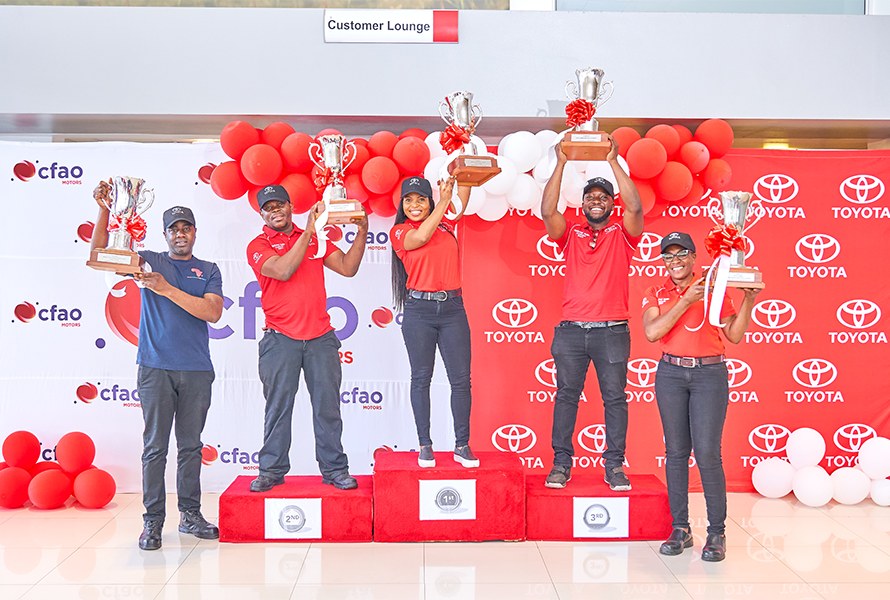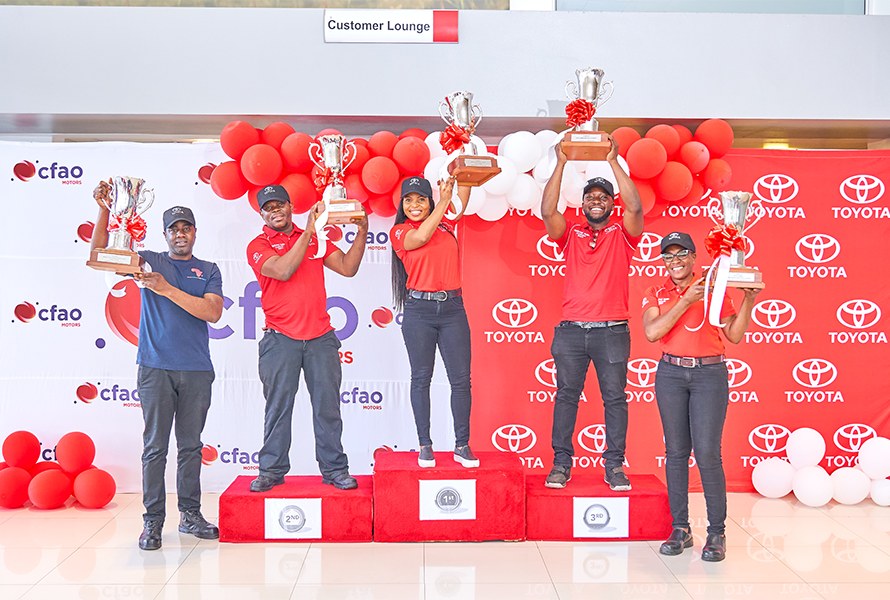 On Saturday the 11th of November 2023, CFAO Motors held a Vehicles Sales and After Sales National Skills Contest at Nangwenya Toyota branch in Lusaka, which was attended by members of staff drawn from Vehicles Sales, Parts, and Service departments across all the five branches. The skills competition provides an opportunity for members of staff or teams to compete against one another to demonstrate their skill, knowledge and service delivery techniques, using tasks derived from training, real life and industry-based scenarios. 
We are pleased to share with you that awards and prizes were offered to encourage participants and recognize their effort towards the spirit of continuous improvement through skills contest.
This also boosts the morale and productivity of participant thus motivates creativity, draws in and keeps top people, and further enhances overall corporate success.
Let us all take this opportunity to sincerely congratulate all participants during this year's skills contest, above all a big Congratulations to winners.
Winners are therefore encouraged to sharpen their skills as they prepare to represent Zambia in the next level of the competition which is the regional level in South Africa next year.
The list below has names of finalists and winners per category.
Once again congratulations to the winners!
PRIZE
CATEGORY
Vehicle Sales
Service Advisors
Parts Sales
Parts Stores
1st
Ester Nyoni
Kachinga Simwanza
Namantemba Mukobola
Maambo Nkhoma
Ching'ambu Chipawa
2nd
Gloria Luhanga
Daniel Miselo
Stephen Chisenga
Samuel Kanyenga
Juma Ndekela
3rd
Raymond Samulela
Yobe Mwanza
Monde Siwale
Harry Simubali
Alfred Chirambo
4th
Alinedi Daka
Fredrick Chanda
Masiliso Nyambe
Jethro Nyirongo
James Kunda
5th
Maxwell Chapa
Albert Phiri
Mwaka Mukela
Nelly Osborne
Derby Mushokabanji