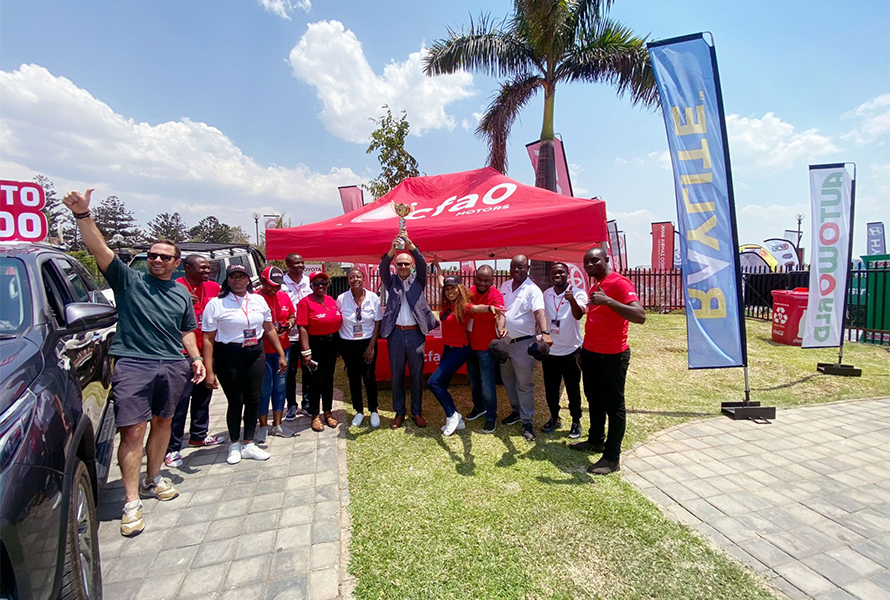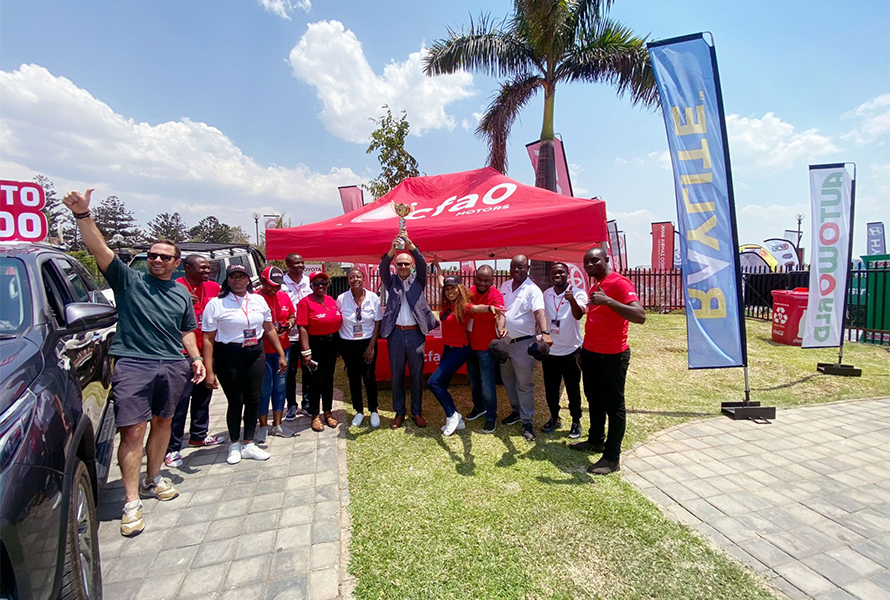 Did you know that we have a sport known as the Dressage in Zambia? Oh yes, we do.
We are excited to have been one of the exhibitors at the just ended 13th Lusaka Motor Show, which took place from the 6th to 8th October 2023 at East Park Mall in Lusaka. Various vehicles were displayed with great deals on offer, from the Toyota Land Cruiser 300, Land Cruiser pick-up, RAV4, Hilux, Starlet, Urban Cruiser, Prado, Harrier and the Auris from the Automark section.
The award ceremony was graced by the Vice President of Zambia, Mrs W. K Mutale Nalumango, who handed over the 1st Prize Winner (Overall- Best Deals) to Mr. Nenad Predrevac – Chief Operating Officer of Cfao Motors Zambia Limited.
Our aim at this years' show was to give the best deals to customers for their continuous support rendered to us.
This year's Lusaka Motor Show was indeed a momentous one for we had several inquiries on the best deals and inquiries concerning the favorite Land Cruiser 300.
We are pleased to inform you that our team has dedicate this award to our customers and aim at providing the best service.
Cfao Motors (Zambia) Limited management and staff would like to take this opportunity to thank the organizers of such a successful event and congratulate everyone who took part in this year's show.