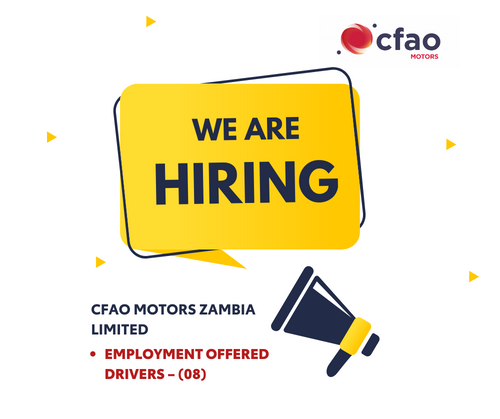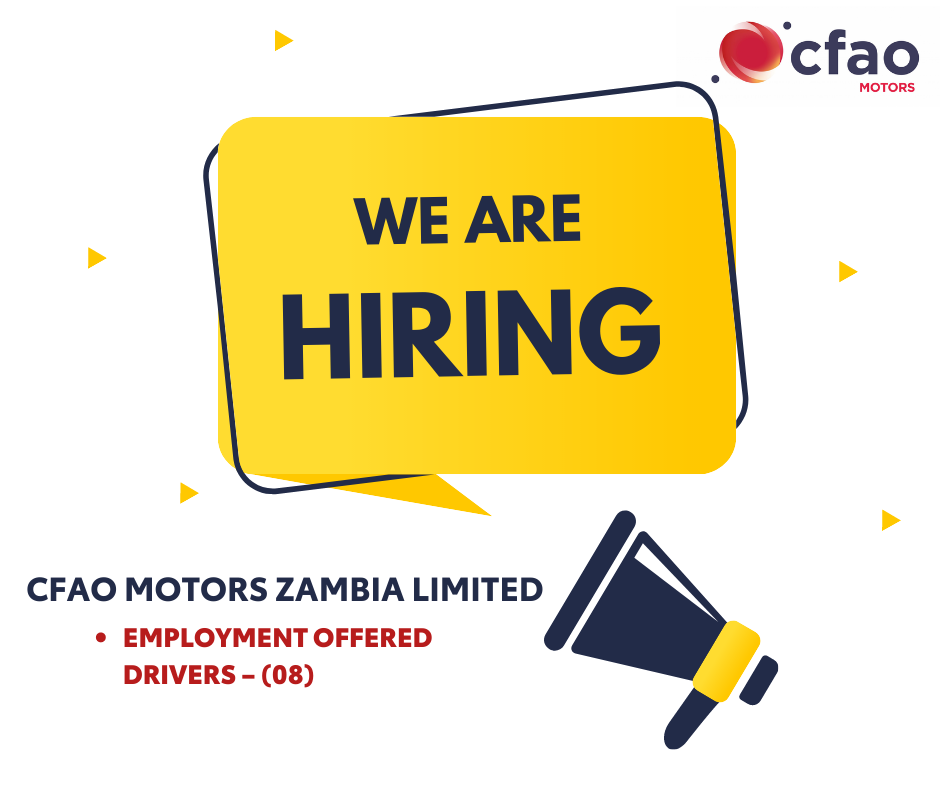 CFAO Motors Zambia Limited is a leading Automotive Company in the Country with operations in Lusaka, Kabwe, Kitwe, Solwezi and Livingstone. We seek to recruit dynamic and energic individuals who are performance driven and well qualified to fill the position of Driver.
We offer a limited opportunity to Eight (08) top candidates who aspire to join our organization. We are ONLY interested in highly talented people who meet the following criteria:
Must be Zambian citizen
Minimum Class C Drivers' License
Experience in defensive driving
Excellent knowledge of traffic rules and the laws of Zambia
Ability to maintain the highest levels of communication and confidentiality
At least Five (05) years driving experience
Able to work under minimum supervision and be proactive and initiative
Must be less than Forty (40) years of age
If you meet the necessary competences, qualifications, and criteria, please submit your application, qualifications together with a comprehensive CV or your career to the email address below not later than Friday, 5th May 2023.
The Group Human Resources Manager
CFAO Motors Zambia Limited
Box 33438
Lusaka
Or email: chibkunda@cfao.com
Please note that only applicants who meet the above requirements will be contacted for interviews and assessments.