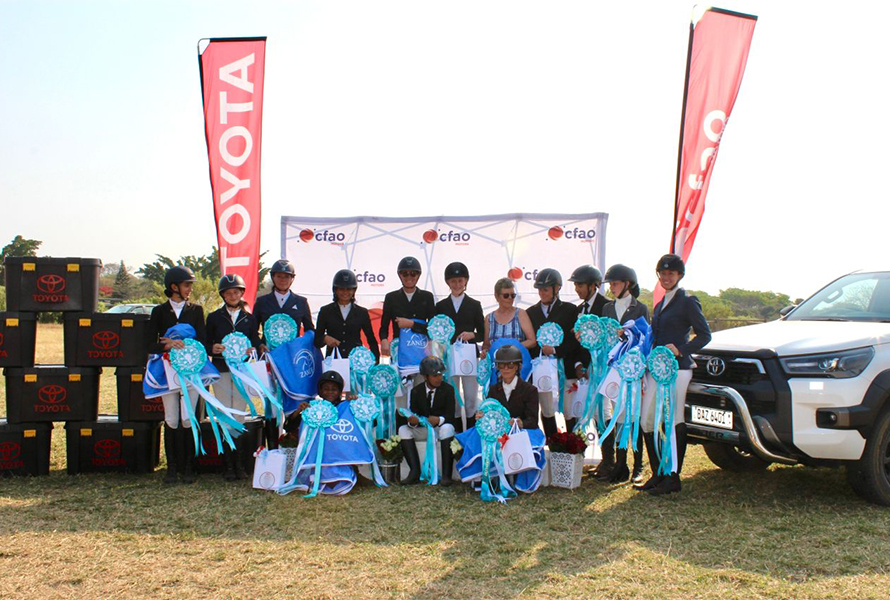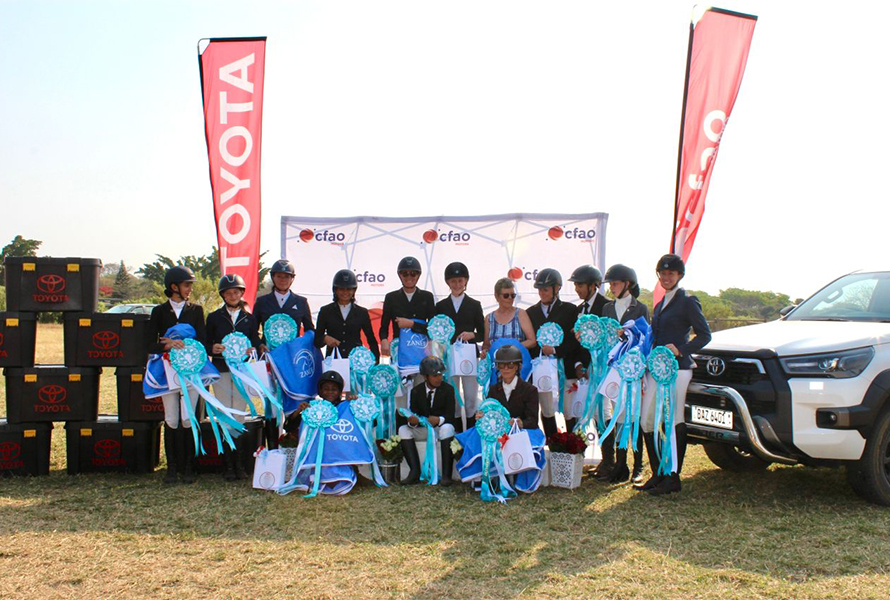 Did you know that we have a sport known as the Dressage in Zambia? Oh yes, we do.
We are delighted to share that Cfao Motors Zambia Limited sponsored the National Dressage Championships that took place on 16th and 17th September 2023, which was held at Lazy J Ranch and Stables in Lusaka. Wondering what dressage is all about?
Dressage is a form of horse riding performed in exhibition and competition, as well as during an art festival which is sometimes pursued solely for the sake of mastery.
The word "dressage" comes from the French word "dresseur", which means training, the sport involves showing off a horse's training by performing a set of prescribed movements in front of an audience or a panel of judges.
In dressage, the rider and the horse are judged on how they carry out certain movements in a progressive course that gradually increases in complexity. The sport involves multiple levels of difficulty, that is from beginner (known as the training level) to the fourth level.
Dressage is all about the horse/ rider combination, working in harmony, developing suppleness, flexibility, obedience, and athleticism to perform special, carefully controlled movements as directed by the rider.
It was entertaining to watch both human and equestrian athletes take on the challenging course with speed, grace, and courage. At CFAO Motors we take pride in developing together with the communities we operate in hence giving back to society through various sports sponsorships like the just ended Zambia Limited sponsored the National Dressage Championships, which was a success. Congratulations to Racheal Howard with 80% as he highest score and Maddy Nicole conferred as the best turn out, Miss Moneypenny.
Cfao Motors Zambia Management and staff extends a big congratulations to all the participants for their resilience and commitment during the tournament.
It was all about two souls, one purpose!
Herewith the list of Champions and reserve Champions for each Class of close relationship between a horse and rider:
DSA PRELIMINARY – ADULT
HORSE
RIDER
CHAMPION / RES CHAMP
Lafayette
Howard
Rachel
1
Count Express
Banks
Kendall
2
DSA PRELIMINARY – JUNIOR
HORSE
RIDER
CHAMPION / RES CHAMP
Argo Centaur
Karen
Maia
1
Riven's Quo Vadis
Kilpatrick
Chloe
2
DSA PRELIMINARY – CHILD
HORSE
RIDER
CHAMPION / RES CHAMP
Lulu
Da Silva Quiriri
Leilani
1
Bobby
Da Silva Quiriri
Leilani
2
SN TEST 3
HORSE
RIDER
CHAMPION / RES CHAMP
It's Murphy Again
Avi
Mathur
1
DSA NOVICE ADULT
HORSE
RIDER
CHAMPION / RES CHAMP
Zig Zag
Banks
Kendall
1
Crocodile Diamonds
Holmes
Kumari
2
DSA NOVICE JUNIOR
HORSE
RIDER
CHAMPION / RES CHAMP
Hansell's Banjo
Phillips
Jasmine
1
Rooigras Safe Haven
Mitchell
Karolina
2
DSA ELEMENTARY ADULT
HORSE
RIDER
CHAMPION / RES CHAMP
Gorgeous Gary
Shannon
Veronica
1
Flying Maverick
Greatorex
Vanessa
2
DSA ELEMENTARY MEDIUM JUNIOR
HORSE
RIDER
CHAMPION / RES CHAMP
Jean Pol
Karen
Maia
1
Lady Jane
Mathur
Anay
2
SENIOR II
HORSE
RIDER
CHAMPION / RES CHAMP
Bendigo Halt Pi
Champion
Madelein
1
PRIX ST GEORGE
HORSE
RIDER
CHAMPION / RES CHAMP
Khalil
Rufus
Lucy
1