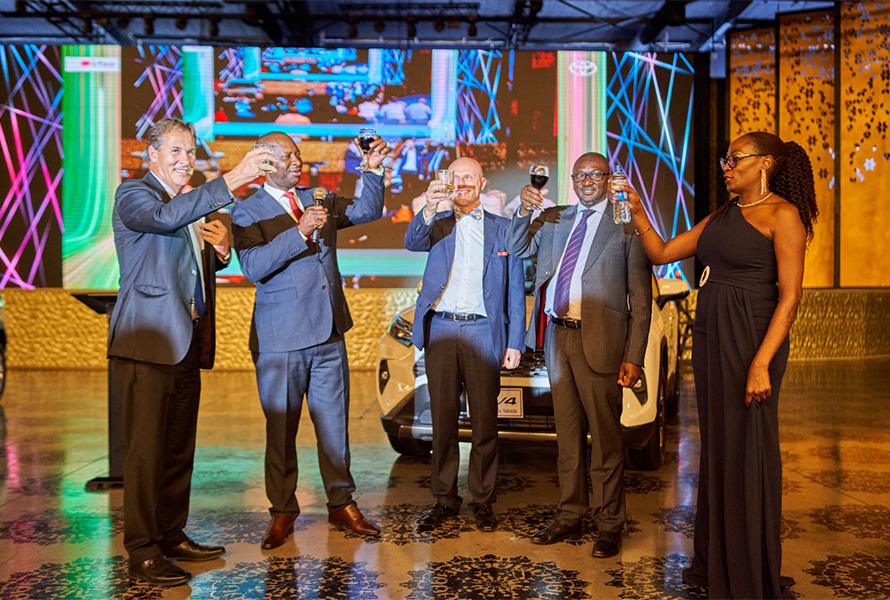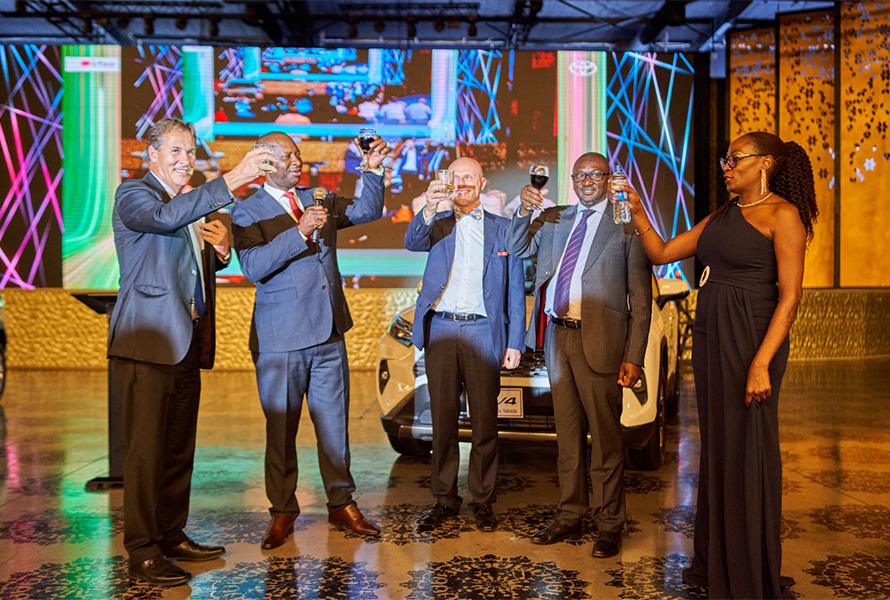 Good news to our customers and prospects! 
We are proud to announce the launch of Toyota Hybrid Electric Vehicles (HEV): Corolla Cross 1.8 l HEV and RAV4 2.5 l HEV on the Zambian market. The event was held at the Music Club at East Park in Lusaka on the 19th of October 2023, which was attended by esteemed senior government officials, top management of private sector, other local and international VIPs and opinion makers marking it a significant milestone in the country's automotive industry.
The event was graced by Honorable Collins Njovu- Minister of Green Economy and Environment, who was our guest of honour, and was accompanied by the Minister for Water Development and Sanitation Hon Mike Mposha as they courteously assisted the unveiling of the Toyota Corolla Cross and Rav4 Hybrid Electric Vehicles with CFAO Motors senior management.
Speaking at the event, Mr. Dino Bianchi, the CEO of CFAO Motors, expressed his gratitude to the Zambian Government for providing a conducive business environment, and facilitating the introduction of HEVs in the country. Mr. Bianchi took the opportunity to appeal to the Government to consider reclassifying Hybrid Electric Vehicles to be the same as Electric Vehicles (EV) for tax purposes and lowering tax and customs duties to zero, facilitating greater affordability and accessibility for consumers.
Our Guest of Honor, congratulated CFAO Motors Zambia for taking this significant step towards a more sustainable future by launching Toyota Hybrid Electric Vehicles and assured CFAO Motors of government's support, at it recognizes the importance of the private sector's contribution to achieving the nation's environmental goals.