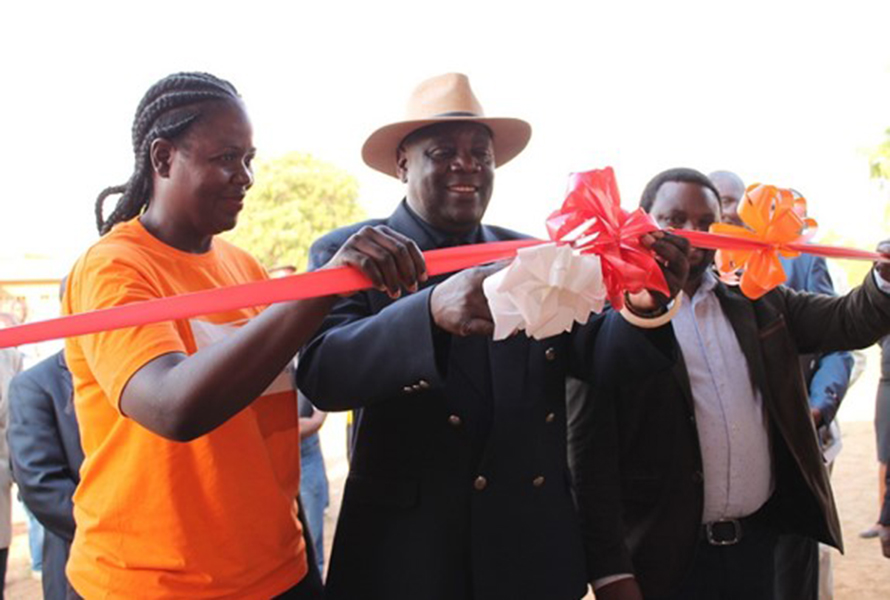 Toyota Zambia and World Vision handed over a 1×2 Classroom Block at Nyasowe Primary School in Kalumbila District on 7th November 2017.
2017.This project was funded by Toyota Zambia at a Total Cost of Two Hundred & Twenty-One Thousand Kwacha K221,000.00. The project included refurbishment of a 1×2 Classroom and purchasing 40 Desks for the two Classes. The Classroom Block was officially handed over to the School and commissioned by the Permanent Secretary for North-western Province Mr. Ephraim Mateyo. Also in attendance was the Provincial Education Officer for North-western Province, the District Commissioner for Kalumbila and the School Head Teacher.
Toyota Zambia Ltd was represented by Solwezi Toyota Branch Manager and Customer Relations & CSR Manager. In his speech, Solwezi Toyota Branch Manager re-affirmed Toyota Zambia's commitment towards working with the Government of the Republic of Zambia through the various line Ministries to implement similar programs in areas of Education, Health and Safety in order to improve the quality of life for the citizens of Zambia.