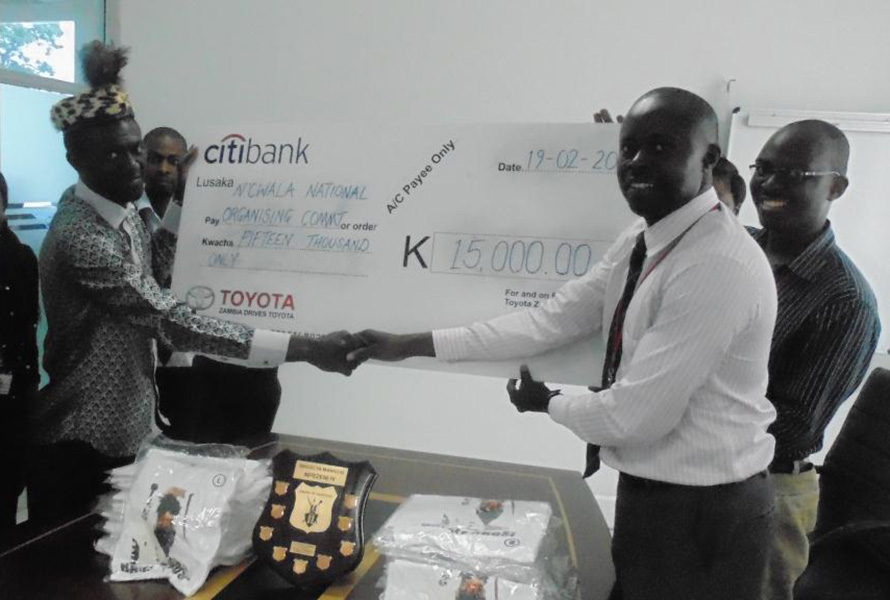 This year Toyota Zambia donated $2,171 towards the celebration of the Nc'wala traditional ceremony.
The funds were donated in form of T-shirts and other logistical needs to enable the organizing committee facilitate the event.
Zambia has a vast and rich culture that has been preserved from generation to generation. With over 72 local languages being spoken by its people, it is no wonder that there are so many traditional ceremonies being celebrated countrywide. Toyota Zambia appreciates the value of such culture and heritage and has from time immemorial supported traditional ceremonies.
Nc'wala Traditional Ceremony is held in February each year by the Ngoni people in the Chipata district of Eastern Province and celebrates the first harvests of the year. The ceremony takes place at Mutenguleni village near Chipata. When the crops are ripe at the end of February, the first fruits are given to Chief Mpezeni as a sacramental meal and thanksgiving to God and the ancestors. And this is the essence of the ceremony.